On March 27th, I have uploaded an illustration of Alice falling through the rabbit hole on Facebook. The feedback was quite amazing, you can view it
here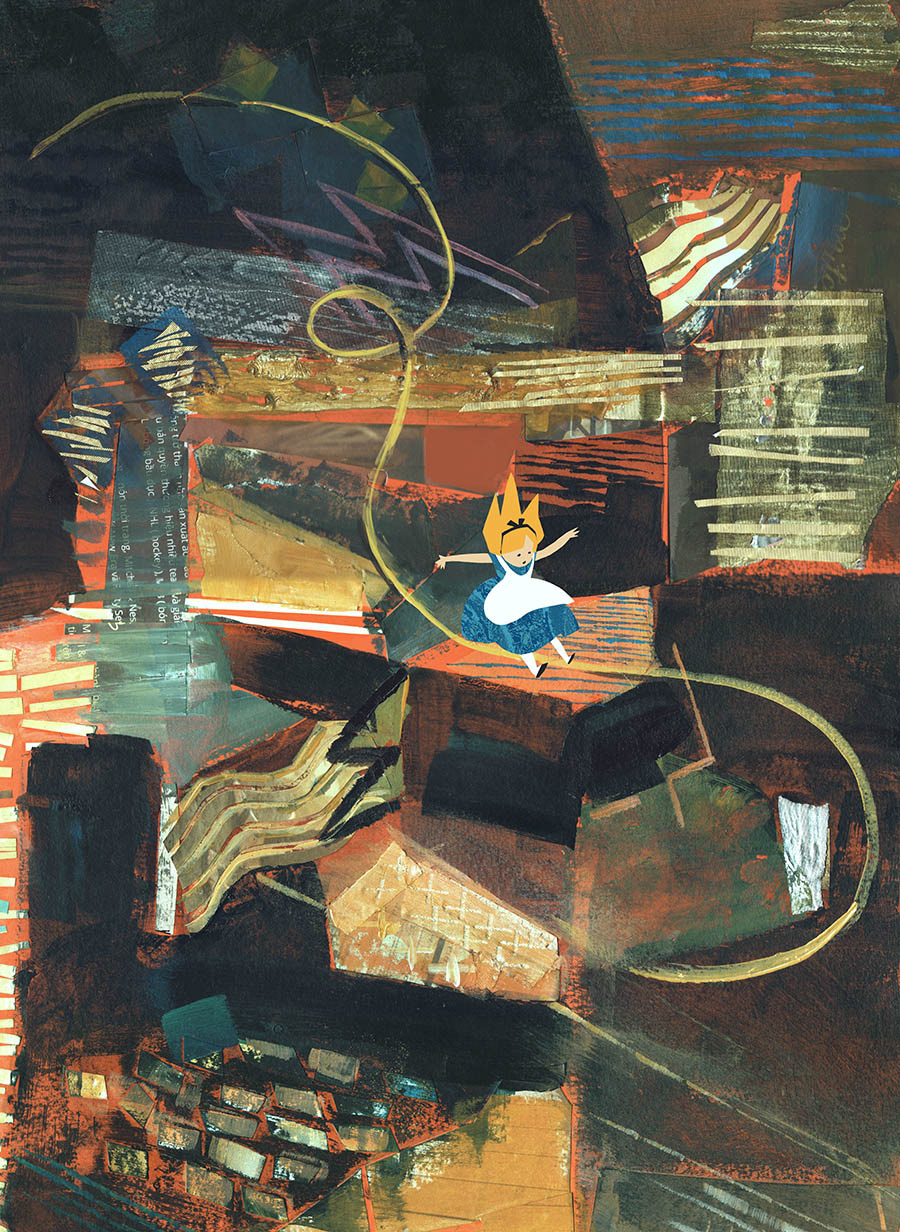 What I could say is that this artwork was not intended to depict Alice at all in the first place. Let me show you how it was made from the beginning. I bet you wouldn't believe it, too.
The initial sketch was a simple placement of black and white shapes on an area having the size as big as the palm of my hand. It could be seen as a nice composition of big and small shapes. Thus, I could make use of it as a ground for a bigger painting. I put a bigger paper on the wall, ready to make a charcoal drawing.
First, I was trying to draw a figure of a sad woman who was bowing her head down to comb her hair. Unfortunately, it did not work out that way.
I was thinking if it could be made in a much different way. It did not need to be a woman. Why not a bit more abstract? Let's build from that.
The final look was quite appealing and more interesting to me. How the textures of different shapes playing all together. This could be a neat drawing for a great painting! As I took a picture of it with my camera and turned it sideways, I discovered that it could look better in other ways.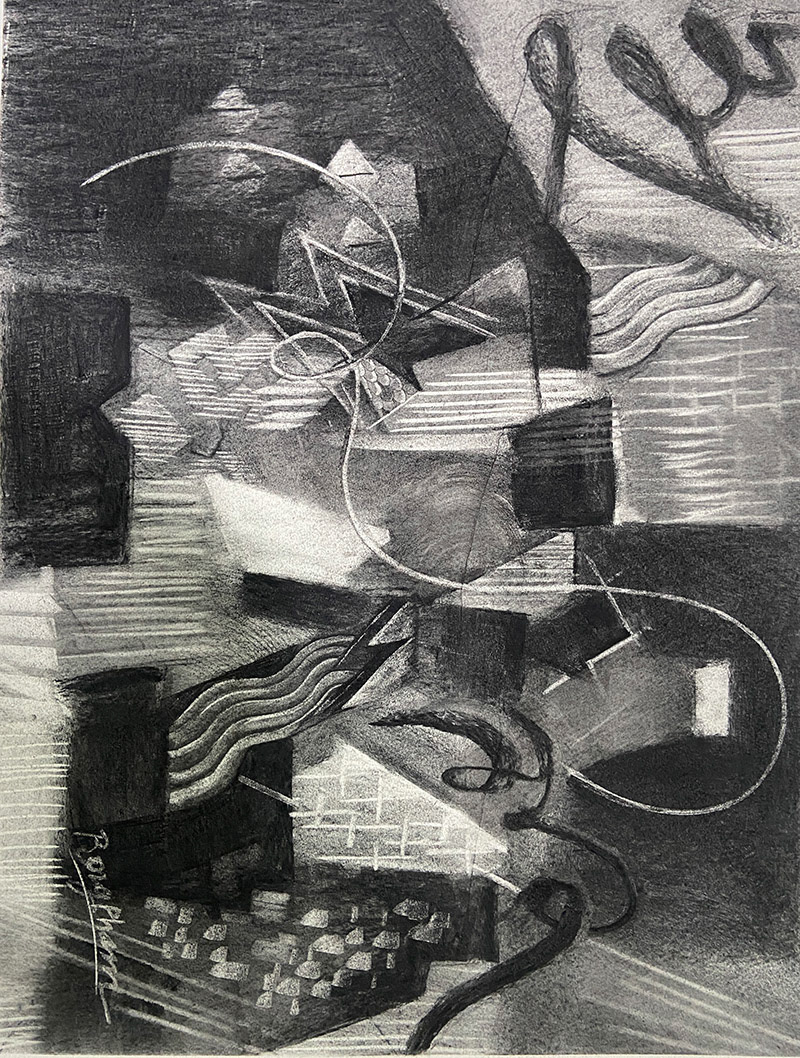 Do you see something? I did see something different. More like a journey to a secret door on the right below. Hm, I wondered if Alice could be put there...
A little sticker of Alice and it was all made sense. This could be Alice falling down the rabbit hole! I didn't start to make a painting right away after this because I needed to get back to my work and study. The drawing was put back there for a while.
Another week passed by, I was a little bored so I decided to do something much more different than I used to do. I decided to bring an old catalogue of fashion in general, a bottle of glue, a sharp knife and etc., all was ready for a collage art.  What was I thinking that day?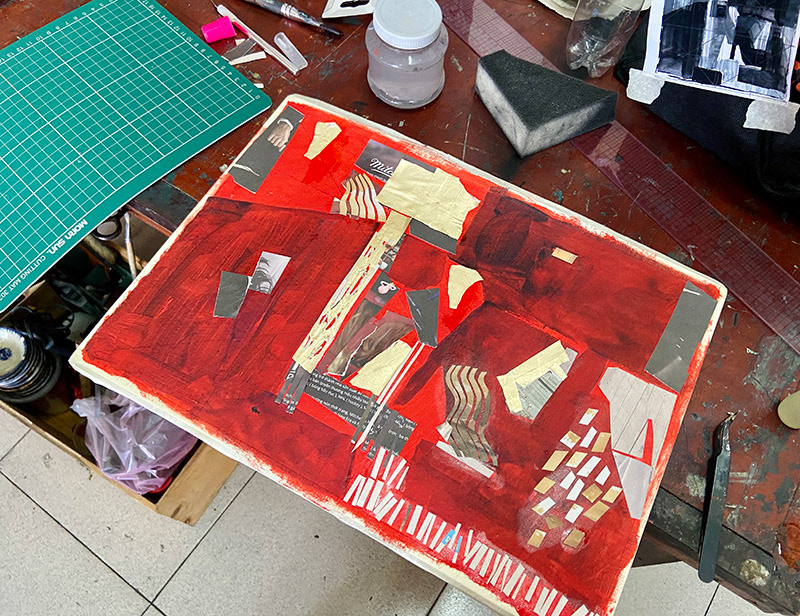 It did not go so well at first. But what the harm to make it worse? I just keep pushing it until I finally said that was it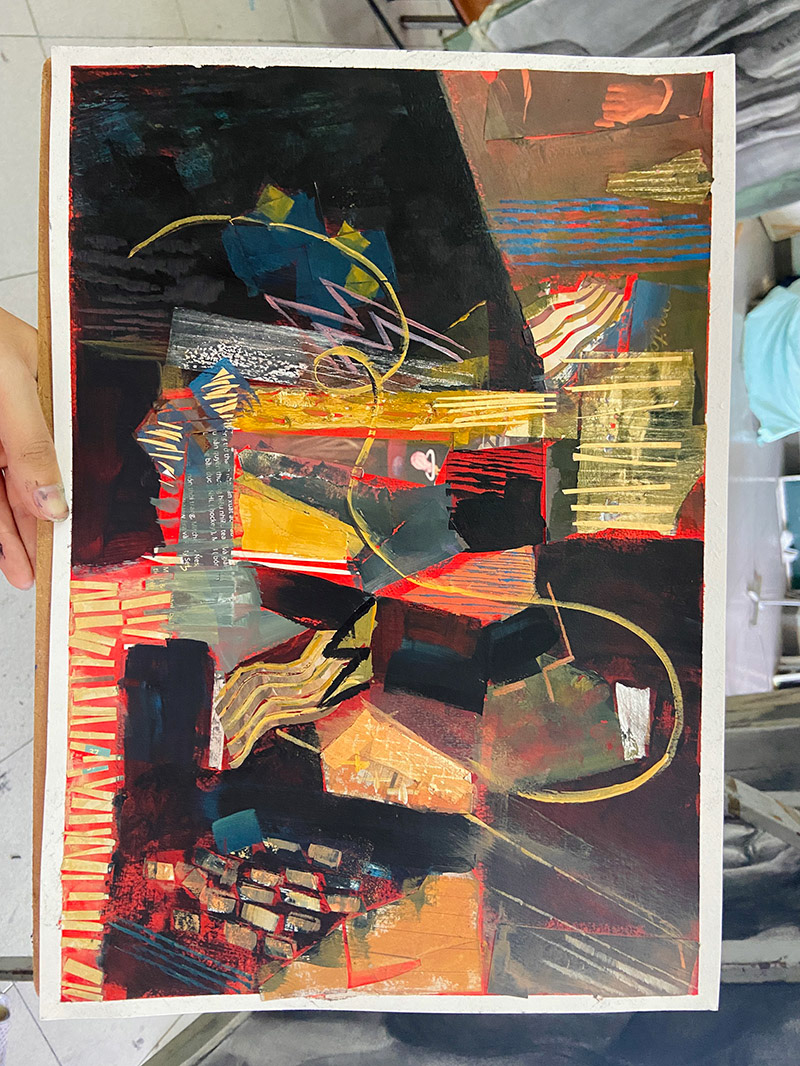 The final look was not very interesting to me. I was not expecting this outcome but it was not good either. I decided to scan it anyway and I was hoping for something better than this. Surprisingly, the scan made it look better and an added Alice was great.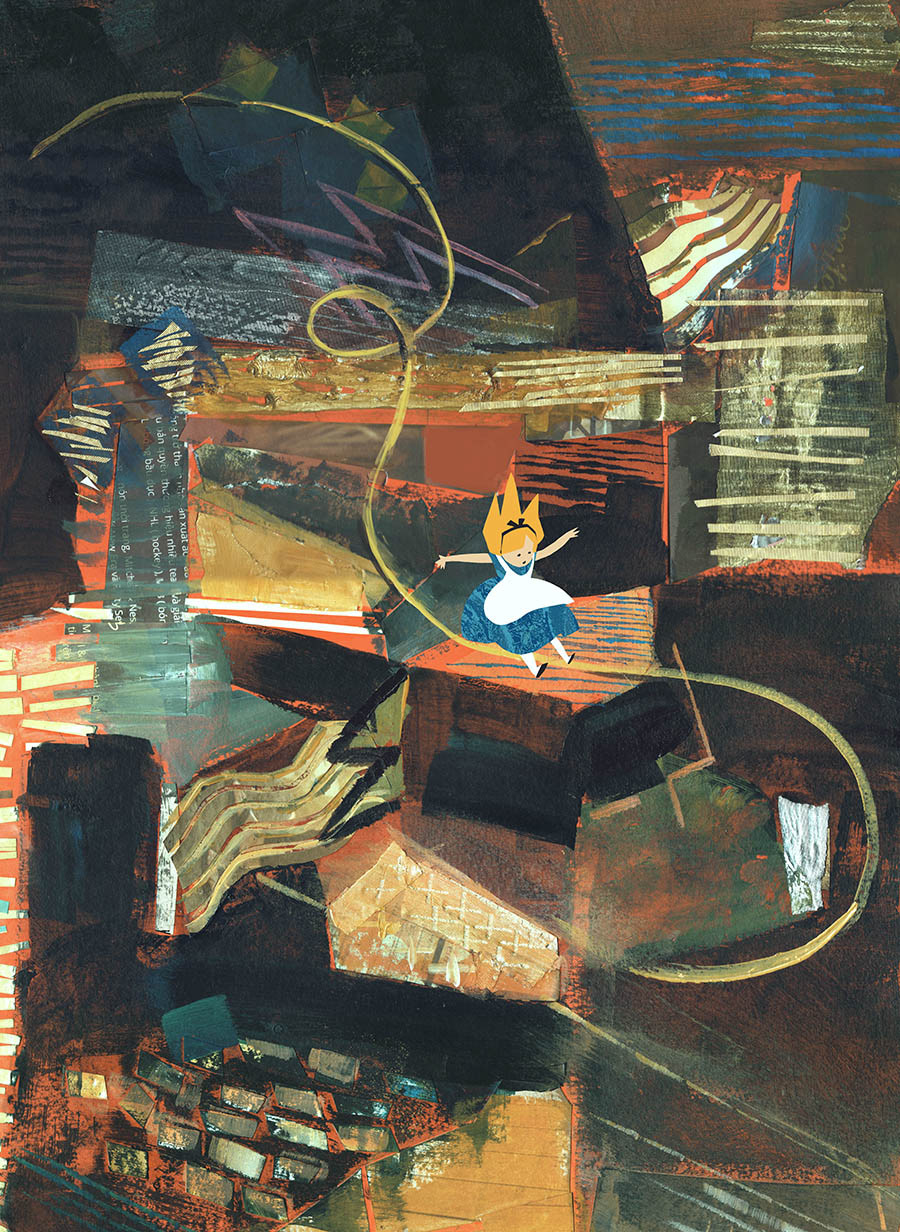 As you could see, all of this went from a very small sketch of nonsense. You never could know what possibility of a small drawing or painting could become! Let me call this a happy accident.